Safe for daily use
Suitable for both chronic and acute condition
Provides soft compression through our "hands free" elastic strapping

Provides relief from arthritis, tendinitis, tennis elbow, bursitis, swelling, dislocation,sprains, strains, post-surgical pain or overuse injuries,

knee pain such as bursitis, ligament injury, hamstring injuries, pulled muscles, gastrogcnimeus tear, or general overuse injuries
Soft compression cryo-cold wrap technology
Runners, soccer and volleyball players can get relief from stress factures and shin splints

Offers cryotherapy through soft compression
Useful for treating low back pain, sciatica, herniated disks, muscle strains, knee pain such as bursitis, tendinitis, ligament injury, hip pain, post-surgical pain, sore or injured leg muscles such as hamstrings, quadriceps, or gastrocnimeus, and arthritis

Provides circumferential coverage to give cold compression therapy
Useful for treating low back pain, sciatica, herniated disks, muscle strains, hip pain, post-surgical pain, ankle injuries, tendonitis, bursitis, sprains, muscle and joint pain, and arthritis

Tendinitis, arthritis, shoulder strains or sprains, impingement syndrome or other rotator cuff injuries
Ideal for pitchers, swimmers, tennis players, and sports players that suffer from overuse injuries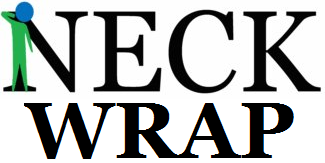 Ideal for treating neck injuries such as whiplash, arthritis, pinched nerves, degenerative disk disease, or muscle strains

Provides circumferential coverage to wrist, ankle, or elbow to provide soft compression and cryotherapy

Right or Left


Easy adjustable strapping secures the device

Provides relief from carpal tunnel syndrome, carpal fractures, arthritis, tendinitis, tennis elbow, bursitis, swelling, dislocation,sprains, strains, ankle injuries, plantar fasciitis, post-surgical pain or overuse injuries
Life and Limb Gel products are affordable for individual use but the high quality craftsmanship and ease of washing, sanitizing, and reusing make them ideal for the medical professional. The Velcro-sensitive elasticized strapping and Velcro-sensitive cover make these products infinitely adjustable. When the straps are adjusted, you are allowed "hands free" therapy, allowing you to continue your daily activities. Our product keeps your injury at the optimal temperature for the optimal time. Medical professionals typically recommend using hot or cold therapy for no longer than 20 minute intervals, and this product will stay cold for over an hour when placed in the freezer between treatments! Our unique gel pack casing material is made of a 4-way stretch material laminated to a stretchable, environmentally friendly plastic. This prevents the icy, watery mess that you get with a standard gel pack, while keeping your skin protected from thermal damage.

GENERAL PRODUCT CARE GUIDE
PRODUCT CARE
Proper treatment: includes not overheating the pack, storing it in a plastic bag when it is in the freezer, keeping the pack out of direct sunlight, and keeping the hook and loop clean and free of debris. Gently adjusting the hook and loop will keep the strapping and materials looking new.

Washing Instructions: Any outer cover should be washed by hand (recommended) or machine with mild detergent such as Dove™ dish washing soap and hung to dry (recommended) or set on tumble dry low in a machine. Avoid bleach, harsh cleansers and fabric softeners. The gel pack inserts can be wiped clean with soap and water or antibacterial disinfectant.

What happens if my gel pack gets punctured? Although the gel consists of safe non-toxic components, the pack should be discarded. Any spilled gel should be cleaned immediately to prevent falls. If the gel dries and later becomes wet, it will create a very slippery surface.

Product Storage: Products should be stored in a clean environment out of direct sunlight and the hook should be fastened to the pack to prevent tangling and snagging. The freezer is also a great place to store the gel pack when it is not in use and it can be stored for several months with no problems. To prevent it from picking up unpleasant odors in the freezer, place it in a plastic bag.

HOT THERAPY
Applications: arthritis, muscle and joint aches

Treatment Duration: Experts recommend using hot therapy no longer than 20 minutes at a time every 2 hours when needed

Heating Instruction: Heat 20-30 seconds at a time intervals until desired temperature is achieved, kneading gel carefully between intervals. Take caution not to overheat the product! It can cause damage to the pack or result in burning the skin. Alternatively, the gel insert can be placed in a bowl of hot (not boiling) water.

COLD THERAPY
Applications: inflammation such as arthritis or tendonitis, muscle sprains, strains, and pains

Treatment Duration:
Experts recommend using cold therapy no longer than 20 minutes at a time followed by 20 minutes without cold therapy. It is safe to use cold therapy every day.
Cooling Instructions:
The gel pack can be placed in the freezer (or refrigerator) for cool therapy for 2 hours prior to application. For long life of your product, it may be stored in the freezer indefinitely until it is used.

RISKS WARNINGS AND LIMITATIONS
Persons with poor circulation, neuropathy, or sensitivity to temperature changes should use precautions by checking the skin regularly for irritation or avoiding thermal therapy. A barrier is recommended between skin and the gel wrap. A gel pack should not go directly from the freezer to the microwave because it causes uneven heating of the gel. Children's product use should always be monitored by an adult. If you are not sure if hot or cold therapy is right for you, contact your physician. Hot and cold therapy products should be used at one's own risk.