Don't take our word for it...
See what customers have to say about our products!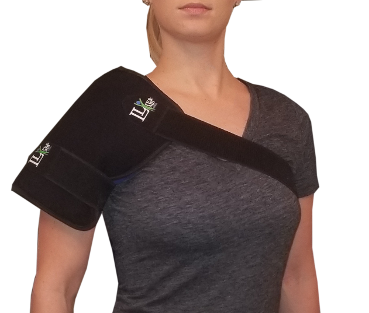 "Where was this 2010 when I dislocated my shoulder???? This is the best therapy gel pack wrap in the world. I've always use gel wraps but this is the most comfortable one I've had. Thank you, thank you, thank you so much for making such a wonderful product.
It was not too long or short. It was just right. I think it will be just right for everybody, tall or short. It is as it was described and I got it on time. I would definitely recommend this to other people."
-Dulcimina Atkinson

"This is the only shoulder cold compress to get. I looked at all the other ones I could find on Amazon and other places following shoulder surgery. This is the only wrap that has a continuos pad that completely coveres the top and sides of the shoulder and the upper arm with cold and is also easy to walk around with and work. I take this to wok on days that I have PT and use this following the appointment so I can work rather than have to sit next to an ice machine. The ice pack stays good and cold for at least 20 minutes and the strap is comforatble, secure and very adjustable so you can get a snug fit with good ice contact. Adjust how cold you want it by how many layers of clothing you wear. My ice machine is out of work with this wrap. Very well made. Couldn't be happier."

-Redpandaman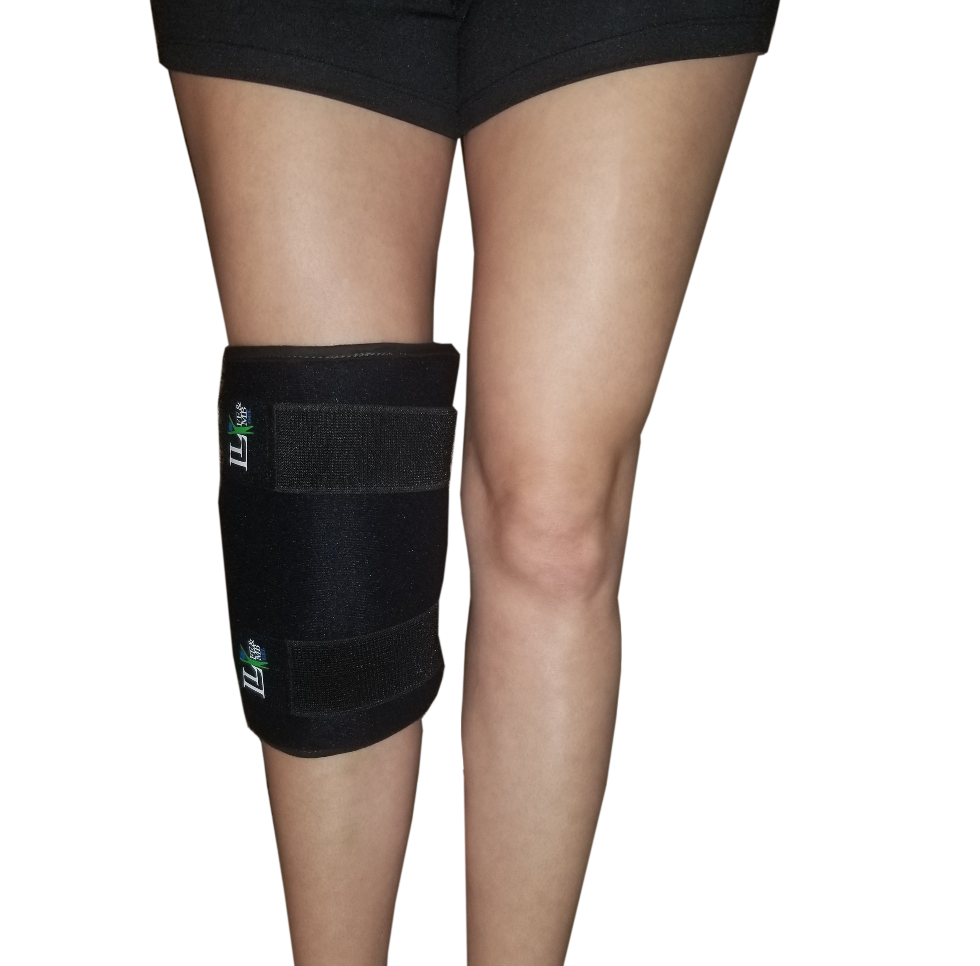 "I absolutely love this gel pack!!! It fits the entirely around my arm, covering all of the areas that have bothered me since I started having severe pain from tendonitis It also is very well made and seems like it will last forever.. Thank you!" (Medium Wrap)

-Penny Hamilton
"We bought 2 of these. One for my husband's knee after having total knee replacement and one for my arm after surgery. As a matter of fact, our friend is using them after her knee surgery. We love them! (Medium Wrap)
-Yuvonnie Tharp
"Superb Wrap. Not just for knees. I pulled my calf muscle and used this; it worked fantastic! I think I am going to buy another one." (Medium Wrap)
-S.A.


"I haven't used a similar product before, but went with this one based on the existing reviews and I'm glad I did. Very well made product and fits very well over the affected area (knee). Finally I have something that gets the job done without making a mess!" (Medium Wrap)
-Arjun Anandkumar
"Excellent service and product.exactly as described. Put them both to use after and hour in the freezer and they fit perfectly. Packs stayed in place walking around house, without over tightening them and cutting off circulation in my legs!!!" (Medium Wrap)
-Dave McDanial


"As an Army medic, I have extensive experience with ice packs. Certain areas of the body like the shoulder and hip are patricularly hard to ice regardless of whether its yourself or someone else. Traditional body part specific wraps dont get that cold, and you have to put the entire contraption in the freezer. These are so much better! They actually fit, and all I have to freeze are the ice packs! I will never buy another brand of reuseable ice packs again." (Medium Wrap)
-J Davis


"Wrap fit better than one provided by surgery center; HIGHLY recommend! So great I bought another one! HIGHLY recommended... 5 stars!" (Medium Wrap)
-W.S.


"I've used the cold pack a number of times now & it's great! Doesn't take up a lot of space in the freezer & always evenly cold. Product quality is excellent & I really like the "Made in USA"! Thanks!" (Medium Wrap)
-Margaret H.


"The underside (blue side) has enough insulation to keep your body part cool, but not so cold that it gives you frostbite. The outer surface (black side) does not get cold at all. The gel is adequate to provide cooling for about 30 minutes. I think some other gel packs might stay cooler longer, but they're stuffed with so much gel that they feel extremely heavy. The Life and Limb Gel compress is just right in terms of coldness & weight." (Medium Wrap)
-Ahikanana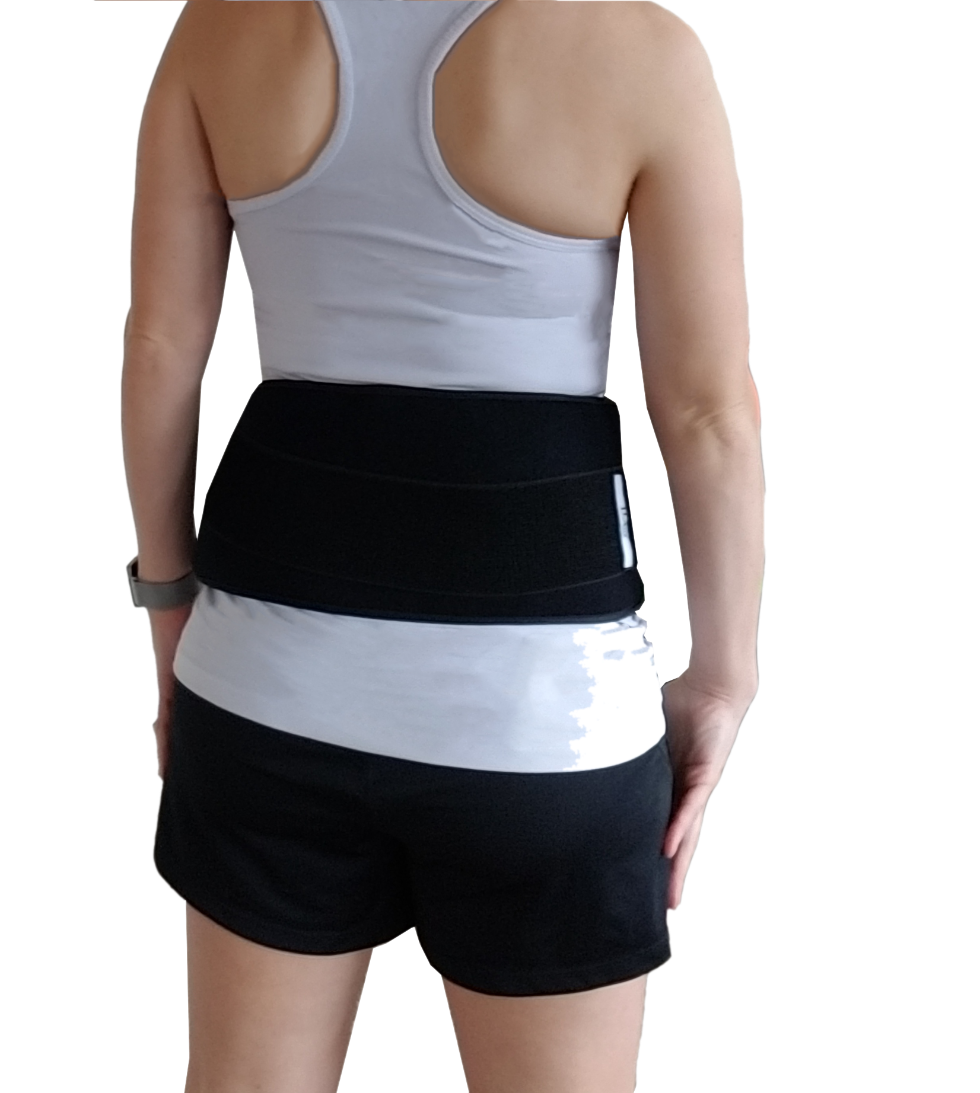 "This is an excellent product fits around my back and doesn't even need a barrier between my skin and the pack. The thickness level is like you the ones used at a therapist office. I ordered on 4 Nov and product got to my house on 6 Nov; very pleased w/ service. " (Long Wrap)

-Matthew P Donovan
"This is the best cold compress ever. Large enough to wrap anywhere it is needed and it cools excellently. I would recommend it to everyone with an injury that needs icing." (Long Wrap)
-Diana Paige
"I am very impressed by this cold pack. I ordered this for my client who is about to have hip surgery. It is nicely made and the gel packs fit in and freeze quickly. I will continue to order this product." (Long Wrap)
-B.C.


"Great product for my daughter, easy to use, works well and stays on an awkward place to try to ice!" (Long Wrap)
-Lesa C.

"Great for post hip replacement. my mom loved it. easy to use, comfortable, easy to fit the gel packs in the freezer." (Long Wrap)
- Laura Casey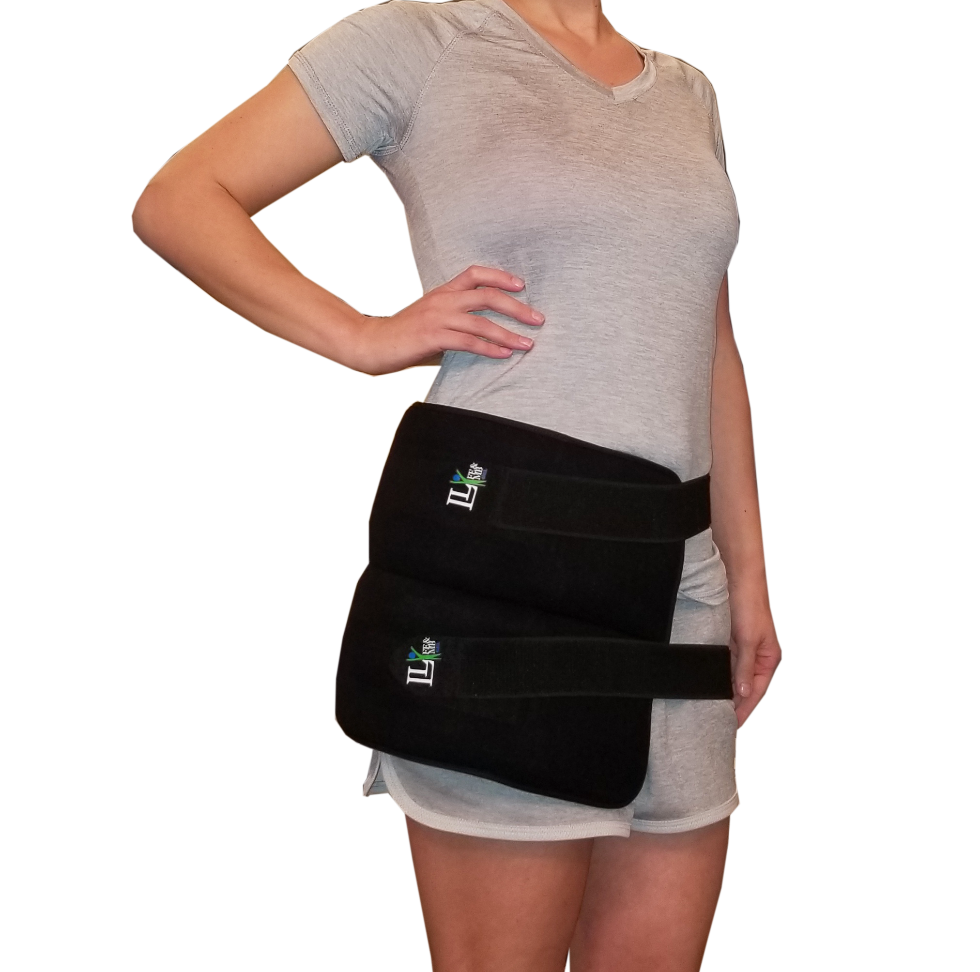 "I have had both of my hips replaced over the past two years. I have tried SO many ice packs. This is the best for the post surgical hip patient. The straps are really long, meaning it would fit a much larger person than me. It isn't so heavy that it hurts the surgical site, but it's large enough to cover the entire area (at least for me). Stays cold a good long while too! BUY THIS if your a total hip replacement patient. You won't be disappointed." (Large Wrap)
-S Scheide S.R.S.
"This was for my grand daughter who runs cross country and has frequent problems with muscle injuries from hamstring to calf and shins. She requested something that would fit the entire length of her leg. This fits and it is easy to secure to her leg." (Large Wrap)
-Linda Guenther
"It is sad that I can get excited about a cold compress....but since my knee is bad this was a great purchase. I am using it for my rehab after my ACL surgery..very fast delivery." (Large Wrap)
-Thyra Warren
"Been using this product and knee wrap almost daily for a year for hip replacement surgery recovery and other aches and pains. Have ordered additional packs for other family members. The wrap is easy to adjust and very flexible for use on most joints, back and neck. Highly recommend." (Large Wrap)
-M. P.
"This pad is very large and I bought it for universal use, I was very surprised at the quality of the materials and size of the pack itself, had an issue that customer service fixed IMMEDIATELY (non related to the item, shipping related not caused by their fault), but to have them step up, fix the problem and seeing how nice the pad is in person just confirmed I made the right choice in pads. I will be taking this into my physical therapy office next week as I personally prefer this pad over what they use, I hope they order some for their offices too and help support this USA made product/company:)" (Large Wrap
-Bill M.
"Life & Limb Gel Pack are awesome! The size and the comfort was great for icing my entire knee! And when I chose to do Heat Therapy by placing it in the microwave for a short time it worked excellent! No comparison to the store bought gel packs! If you are looking for satisfactory and money well spent! Your next purchase should definitely be from Life & Limb Gel Packs! It does the Job!!!!" (Large Wrap)
-P.T.


"I normally don't write reviews but I felt compelled to with this item. I'm a 300 lb heavyweight Mma fighter just getting back into training and cutting to 265 lbs. Being as heavy as I am I've had some bad knee injuries and I constantly need ice. I put this bad boy in the freezer for 8 hours and man it gets cooooold! It's big enough to wrap around most of my giant knee and freezes my swollen knee nicely for 20 mins. It's Velcro straps are adjustable to your needs. What more do you need? If you haven't bought this item yet and you're reading reviews first, take it from me and buy.... It..... Now!" (Large Wrap)

-Yohance


"Been using this product and knee wrap almost daily for a year for hip replacement surgery recovery and other aches and pains. Have ordered additional packs for other family members. The wrap is easy to adjust and very flexible for use on most joints, back and neck. Highly recommend." (Large Wrap)

-Map174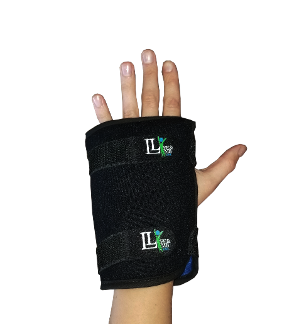 "A most courteous and gracious person, knowledgeable, skilled and enthusiastic service with insulated packaging delivered instanter. The product exceeds all competitor products examined while doing due diligence and product is superior in design and construction." (Small Wrap)
-Thomas Y.
"High quality. Works well for lateral epicondylitis (tennis elbow) icing. I can wear it while I do other things. To avoid having to wash the cover too often, I wear the wrap over a long-sleeved garment, or strap the wrap on over a clean cloth. Seller answered my phone question courteously and helpfully." (Small Wrap)
-Helen Payne

I love this thing and HIGHLY recommend it! I received the small one for my thumb (tendinitis) 3 days ago. I wasn't icing as often as my doctor wanted because it was so hard to find time to hold the ice on my thumb and wrist for 20 minutes 4 times a day. With this gel pack, I can strap it on and continue about my day!

What I love about it:
1. It's cold. Very cold.
2. The material against your skin is the perfect thickness to allow the cold to be felt immediately, yet still be safe to keep on for 20 minutes.
3. The material against your skin is comfortable
4. The gel pack slides in very nicely, and a small velcro strip at the top of the pocket keeps the gel pack in the compress.
5. The pocket for the gel pack is lined so the condensation/wetness does not touch your skin at all. You stay perfectly dry!
6. The straps are very sturdy, well made and stretchy to allow for adjustment of tightness around the area
7. The strap itself is velcro so when you wrap it around, the end of the strap will velcro to the strap itself or to the material on the outside
8. The material on the outside allows for the strap to attach if need be
9. Compress is very well made and will last for a long time
10. Because of the construction, I can ice the complete targeted area without holding it in place. (Small Wrap)
-A. B.
"The small gel pack is great on so many levels. It fits perfect in a lunch box for work, and works great for the wrist, or elbow. I hear that it will also work for arm but I have never needed to try it for that. Who hasn't had a day when typing on the computer all day has lead to a sore wrist? I can't count the number of times I have used this after a day on the computer. These are very durable and well made and the price couldn't be more affordable. They are made in the US and over all just a great product. It will be the last gel pack that you ever buy. Unless you are like me and keep getting different sizes. All are well made and great as blue ice as well as hot/cold packs. If you have kids or work out a lot or have an old sports injury do yourself a favor and order from life and limb gel. It really will be the last product you ever buy." (Small Wrap)
- Jessica Kimberlin
"Excellent communication, instantaneous turnaround, phenomenal product!" (Small Wrap)
-Markis F.
Survey Results

(Updated January 2019)
Website appearance and navigation

Shipping charges and options

Speed at which my item shipped

Construction and durability of the item

Instructions for device / online FAQ's

Ease of use of the item(s)

Ability of the device to fit the body